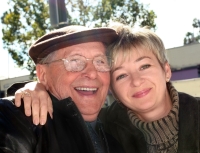 Link To Us
If you publish a Website, you can help us gain visitors by adding a link that points to our site.
STAI Scoring Tool
This site includes a specialized tool for researchers who measure anxiety. Our STAI Scoring Tool helps researchers enter subject data from the STAI inventory quickly and accurately.
Donations
We welcome donations. Just click the link below and enter payment information in the PayPal Website. Your payment is secure and we do not see your payment information. Because we are a 501(c)(3) nonprofit charity, you can exempt donations to us on your U.S. tax return.

---